Today is a big day in my household, the kids are asleep and I have finally received all of the components to mount my new GoPro hero 4 silver to my Shoei Neotec helmet! I've been waiting impatiently for a long time to get a gopro and to get this setup so I can get some footage when i'm riding my motorcycle.
My main goal was to get the GoPro mounted on the front of my helmet under my visor so that the camera is always looking where I am looking. Normally this isn't too hard for most helmets, get a chin mount and boom you are done. You can also get a top mount or side mount but I am worried about the balance of the helmet and wind drag. After searching the interwebs for a while I did come across 2 very helpful videos that pointed me in the right direction. The difference is that my helmet is a modular and the other helmets in the videos I found are not.
I took it for a test ride today (separate post) and found that the arm tends to swing out away from my helmet no matter how tight I make the screws, so I need to figure out how to tether the camera to my left when riding, other than that the camera is center with my helmet and gives the perfect POV when riding and motovlogging. I chose the gopro mic adapter because it has stereo and I read that the 90 degree one on amazon only comes in mono. I would like a 90 degree angled adapter and black housing but housing cost too much.
Shout out to these guys for figuring this out for me and making it easier by doing homework
Remnants of the Kingdom Post
Motonosity Post
Here are the parts I used:
GoPro Hero 4 Silver
GoPro Side mount
GoPro Helmet Front Mount
Sony ECMPC60 Electret Condenser Microphone
Mic tie clips
Go Pro Mic Adapter
Mic wind screens
GoPro skeleton housing
So this is how I mounted the gopro.
First clean the area with alcohol before mounting anything.
1. Get a helmet front mount and helmet side mount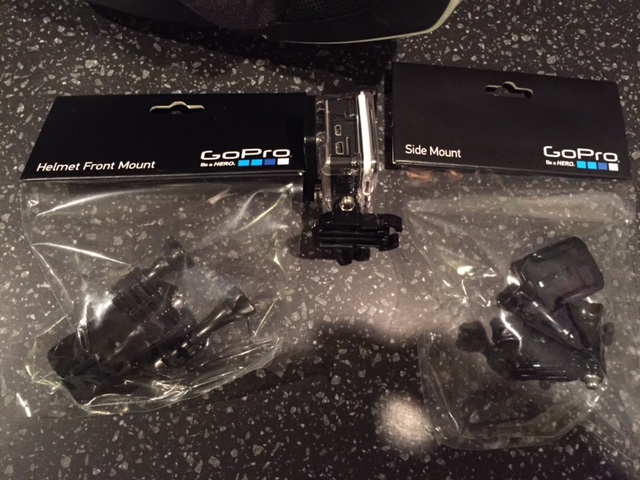 2. Find a spot you think you want to mount, I want it just to the left of the red chin release

3. Parts unpackaged and layed out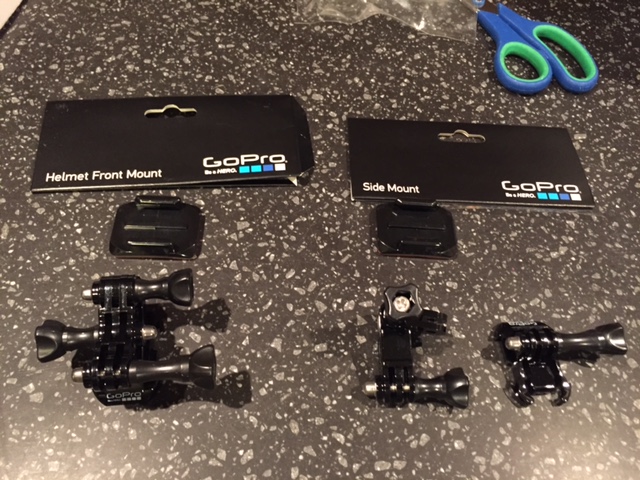 4. Begin disassembling some of the parts so we can put them back together in a different configuration.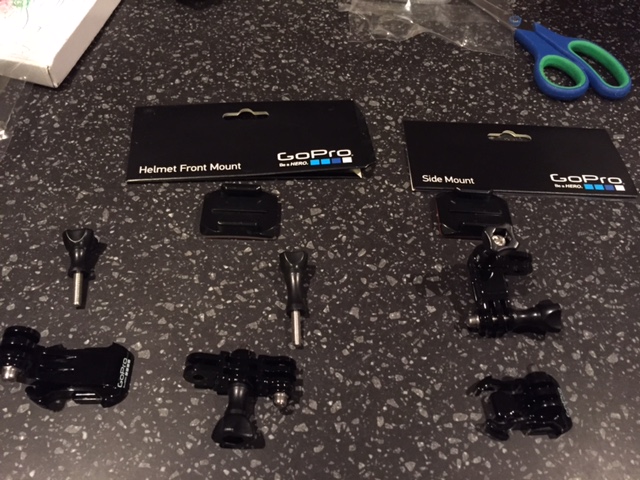 5. Take the longer piece from the side mount and add it to the front mount.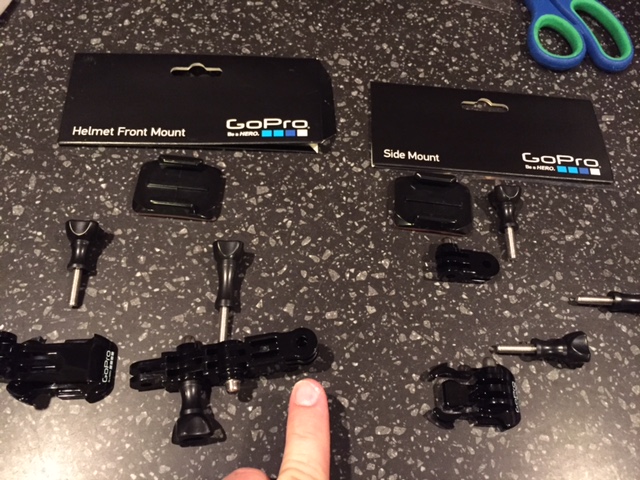 6. Take the remaining piece from side mount and add it to the previous piece.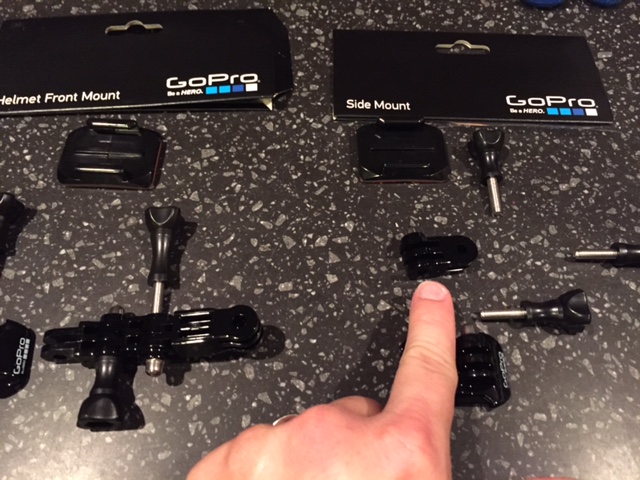 7. After adding both pieces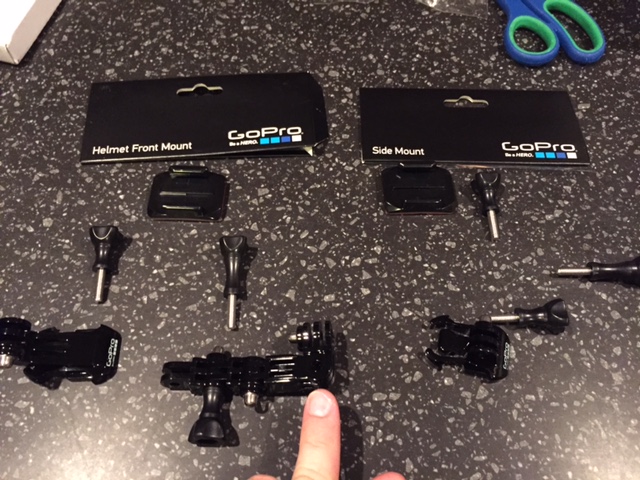 8. Add GoPro and attach using long screw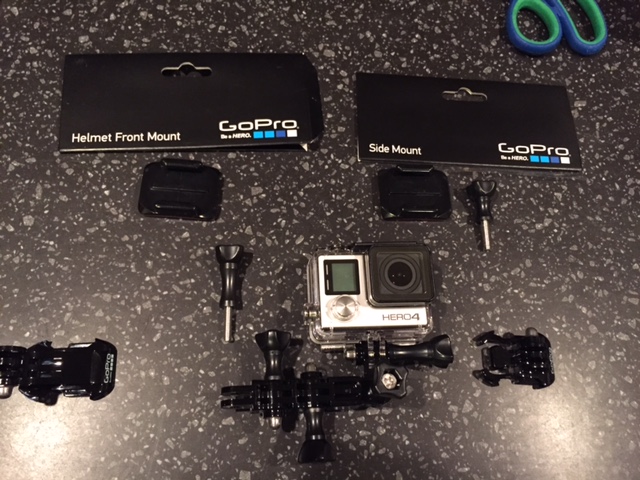 9. Here is another pic with a different background so you can see the black pieces better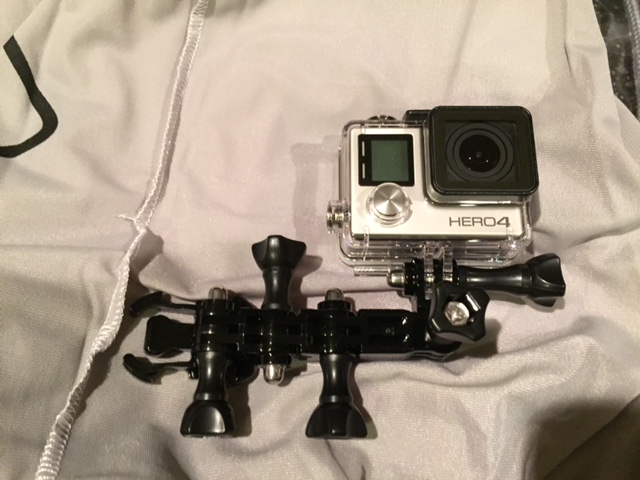 10. Line up the mount where it needs to align and make an outline of mount with a pencil so you know exactly where to affix the mount plate.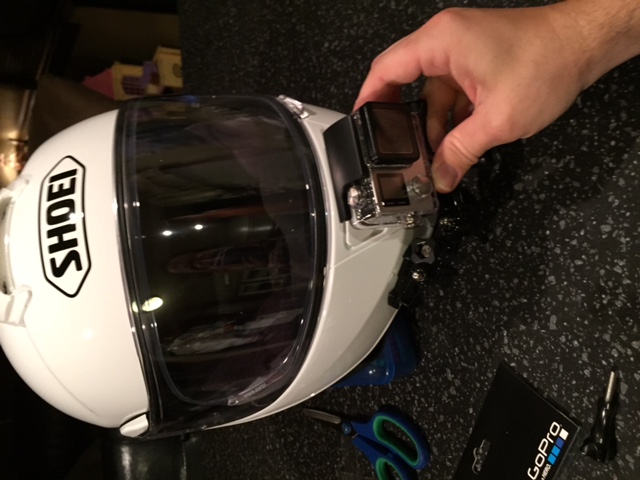 11. Completed outline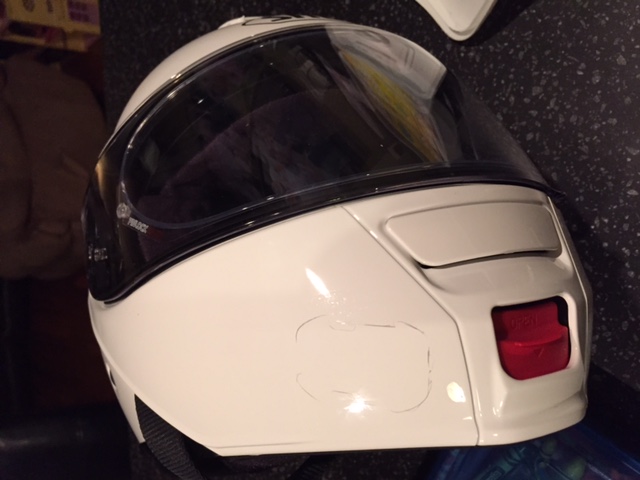 12. Mount the plate firmly with the curve mount. (clean with alcohol beforehand)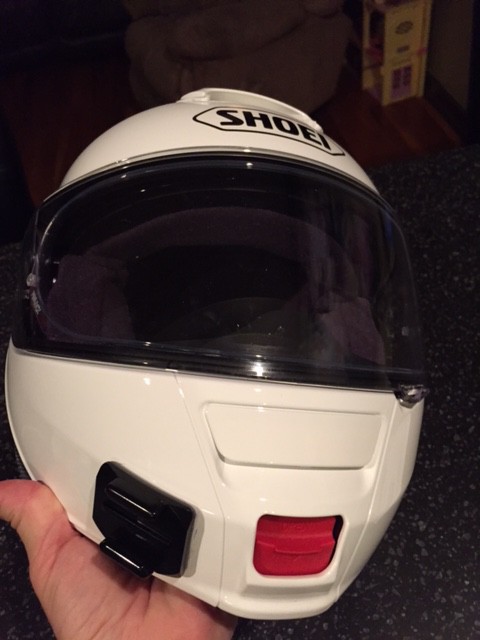 13. Front view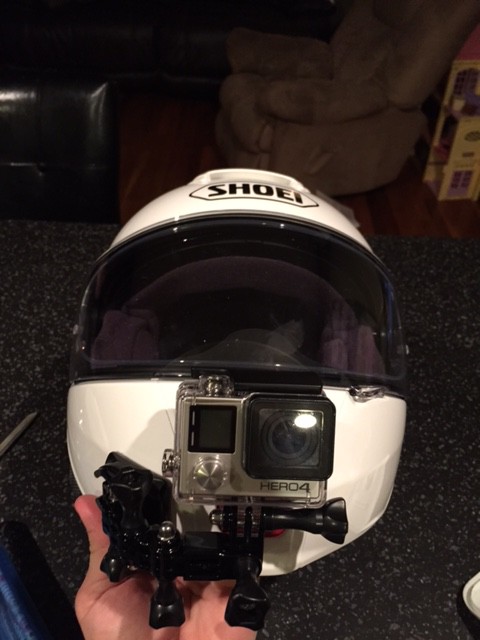 14. Side View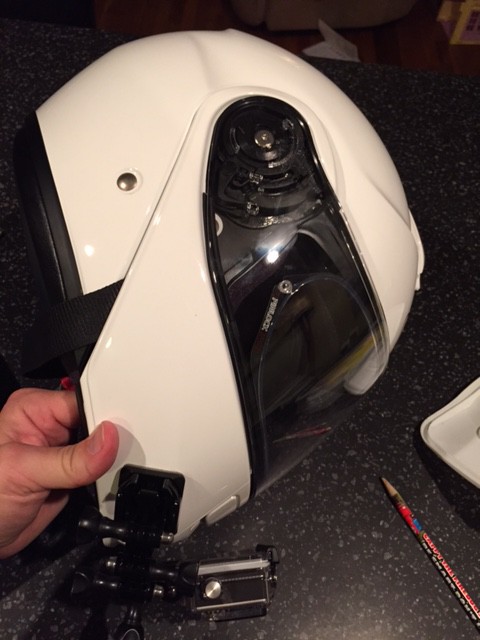 15. Prepare accessories (mic adapter, microphone, mic clip, mic foam cover)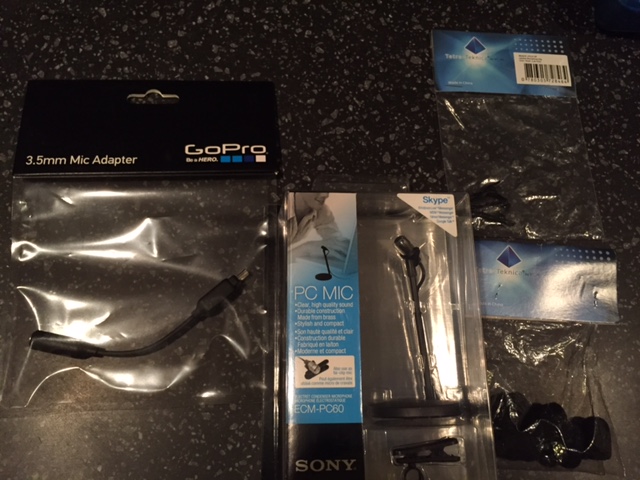 16. Put camera in skeleton housing, attach mid adapter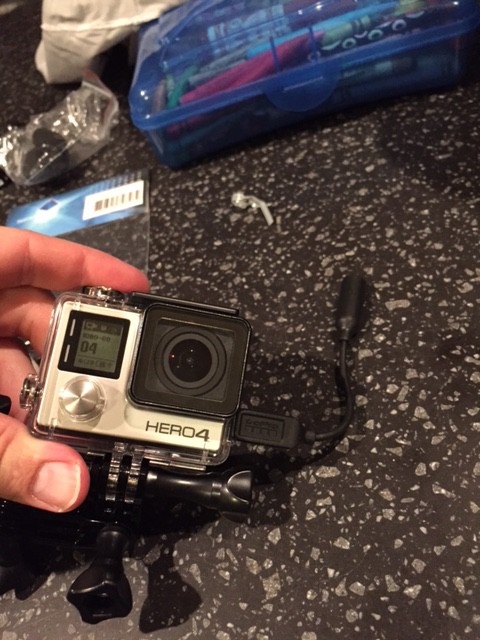 17. Place foam cover on mic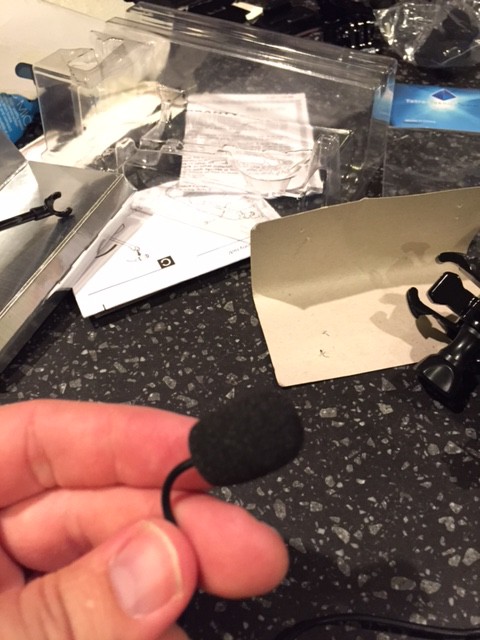 18. Fish wires into helmet and around mount however you feel comfortable, I put some of the wire in my ear cutout behind my cheekpad but it is a pain in the a$$ because my helmet needs to flip up so I need some extra slack in the mic wire.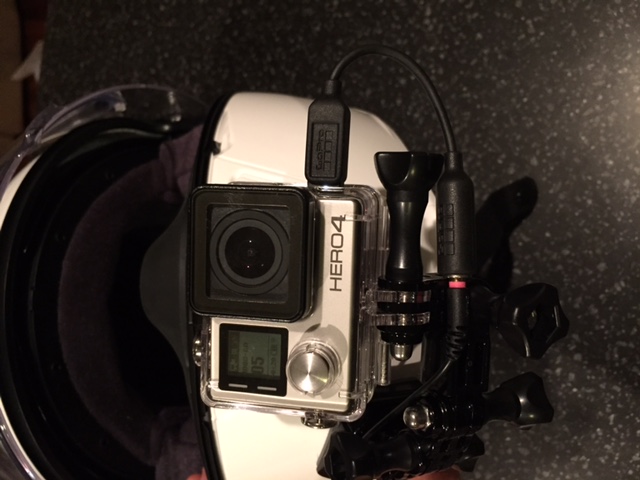 19 Finally use a clip to attach mic inside and under chin, mine is attached to the chin wind protector on my helmet.