I recently purchased a motorcycle and decided that I wanted a modular helmet so I could more easily do tasks such as take a drink or talk to someone when I'm stopped without having to take off my whole helmet.
After a ton of research and reading reviews, I narrowed it down to the Kabuto Ibuki Size M and the Shoei Neotec Size S helmets.
Below you can see picture comparisons between the two.
Overall I liked the fit of the Kabuto Ibuki on my head, but I couldn't get past how terribly the chin strap presses into my Adams apple and doesn't give at all. The Shoei Neotec has the old school double D strap, but since the strap is cloth it gives and flexes with your movement. The plastic strap and metal buckle of the Kabuto doesn't give at all. If you don't have a large Adams apple maybe this wouldn't be a problem for you, but for me I had to return it based on this alone. The Shoei has very very tight cheek pads and is a little tight on my head, but I tried on a medium size and it was too loose, I could move it around from front to back, so I ordered a size small.
My head is 22 inches in diameter so the two helmets I compared are right in line with the manufacturer recommended sizing chart.
Shoei Neotec Pros:
Better peripheral vision
Easier to use mask release in front of helmet since I can use my right hand and keep my left hand on the clutch.
More comfortable Chin strap
Sun visor comes down slightly further
Shoei Neotec Cons:
very tight on top of head and cheek pads
red release tab for mask is ugly
price is high
Kabuto Ibuki Pros:
more comfortable on top of head
easier to take on and off
better look IMO
chin strap is easier to affix and undo than double D loop
Kabuto Ibuki Cons:
sun visor needs to come down a little further
mask release is on left side, so you have to either struggle to reach with right hand or put your bike in neutral and use left hand since you have to take your hand off the clutch to use it
the hard plastic ratchet system for chin strap digs into my adams apple whenever I look down or turn my head
UnderShoei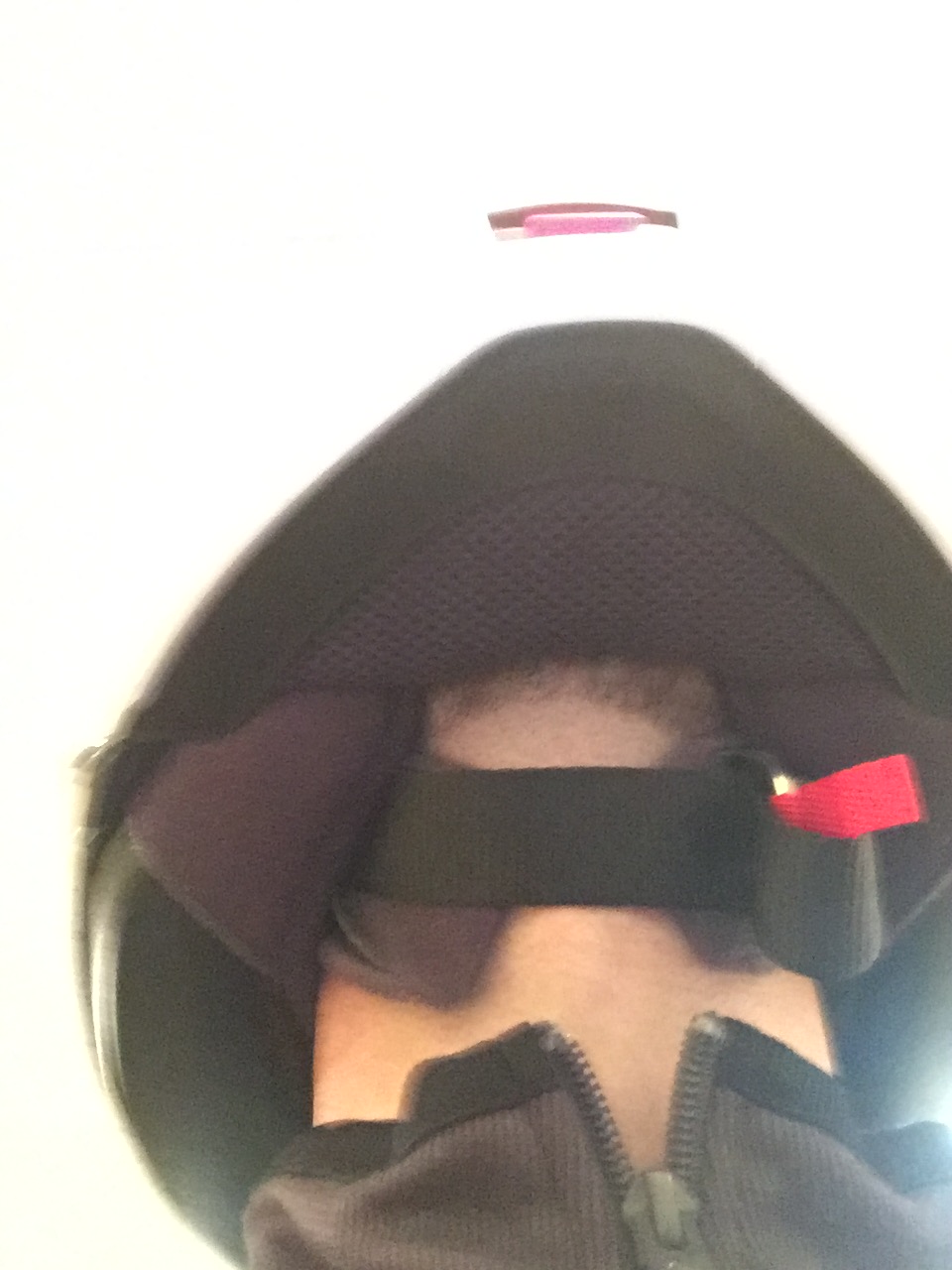 UnderKabuto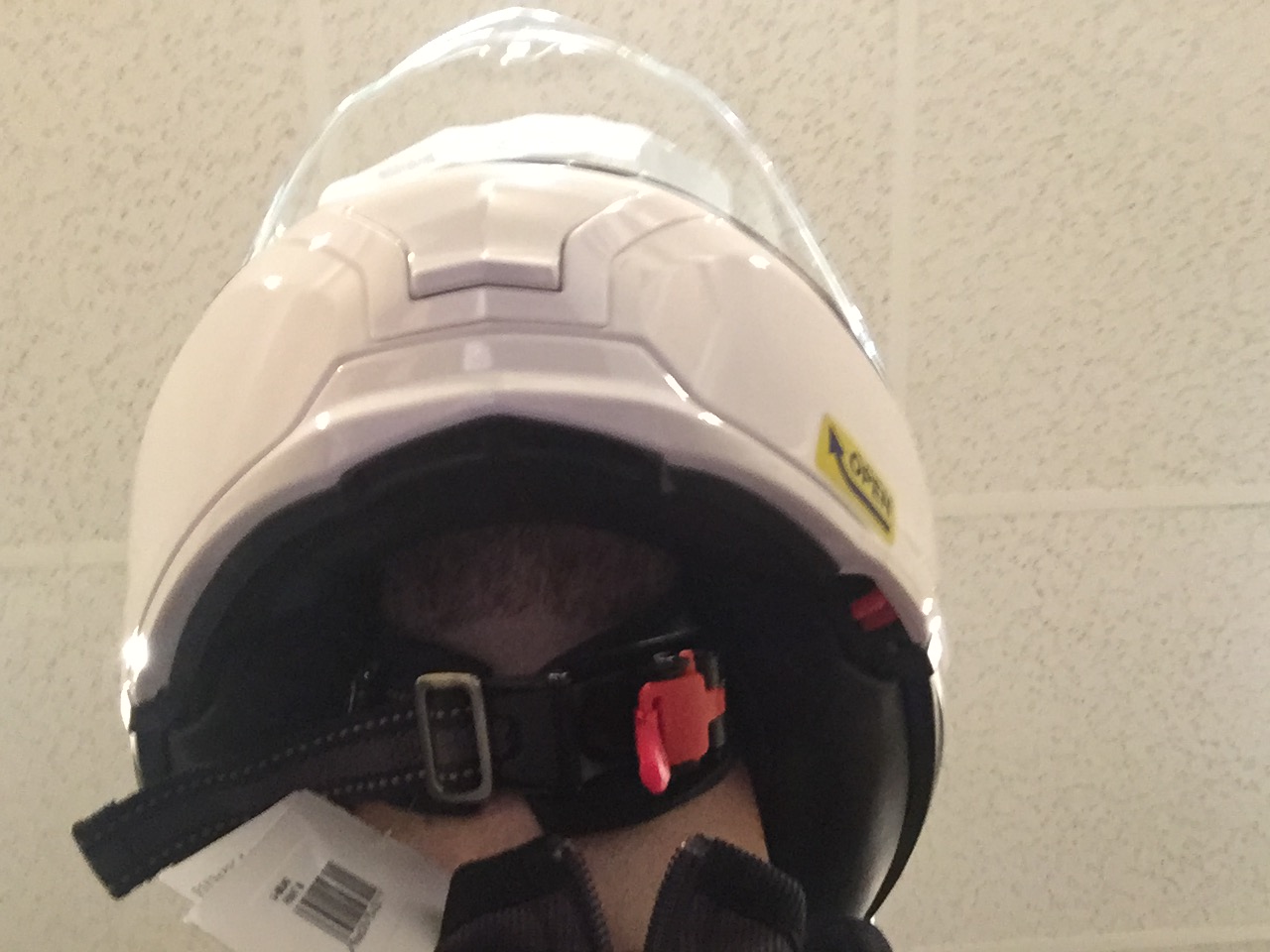 SideShoei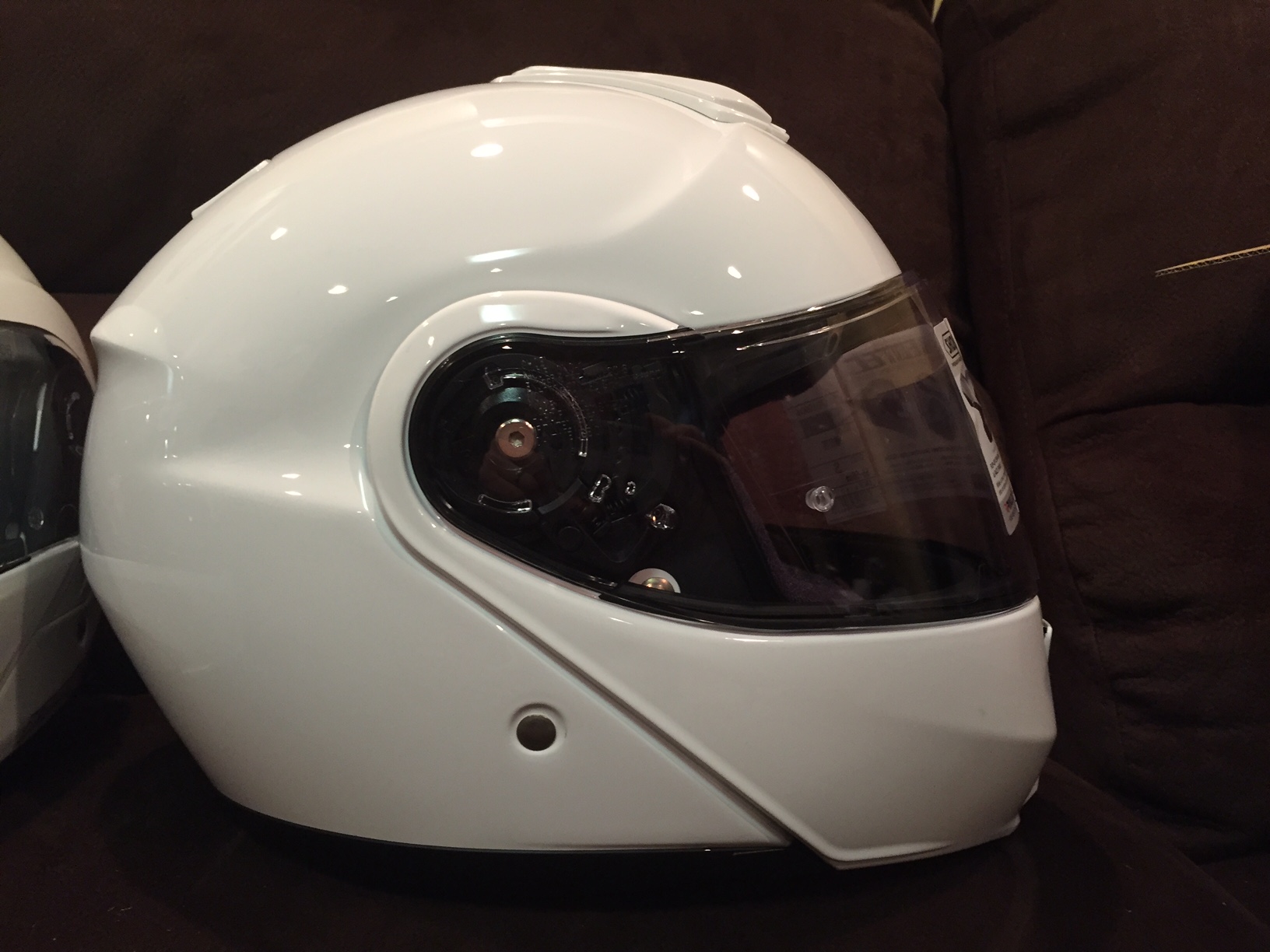 SideKabuto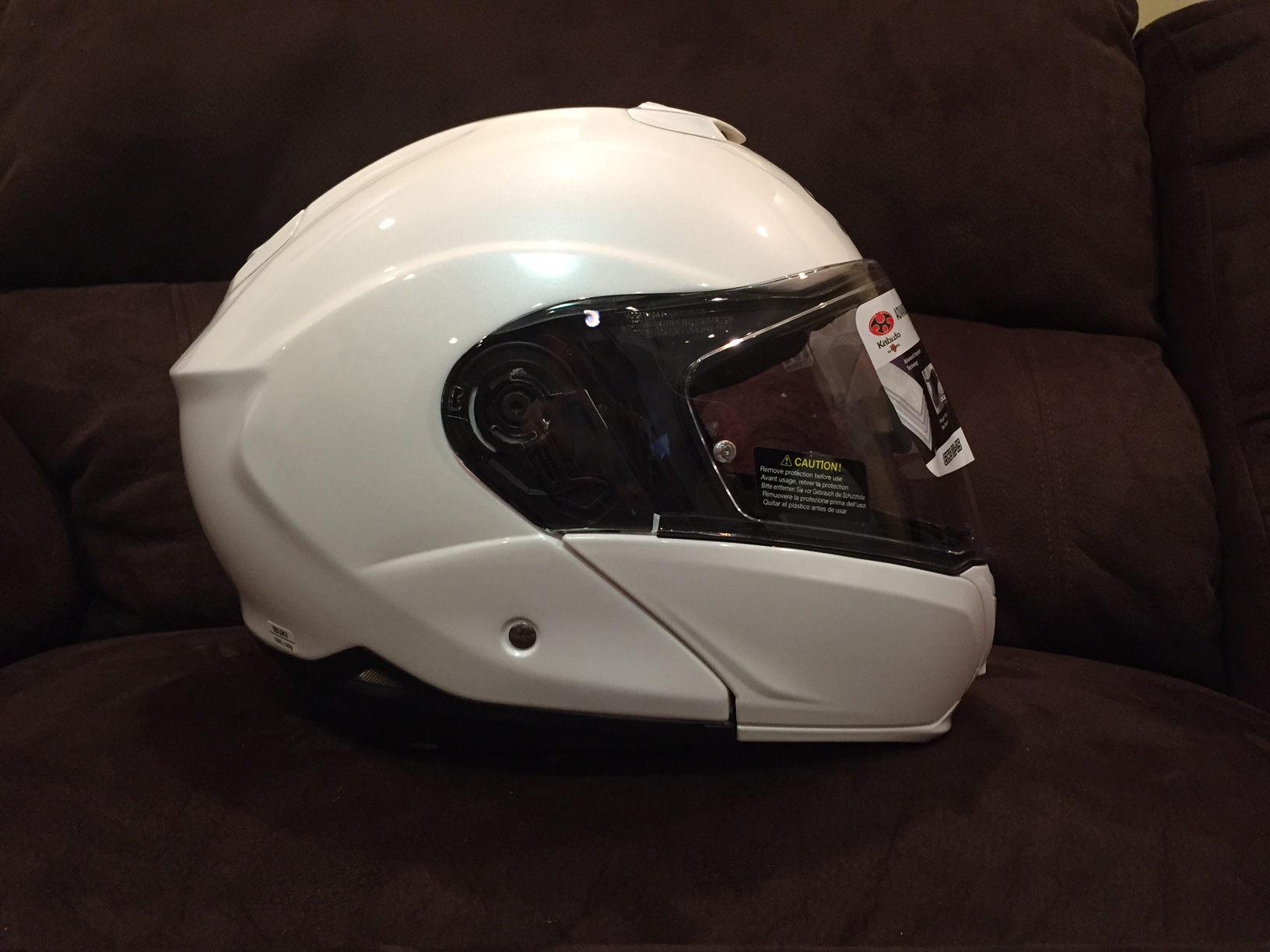 Side2Shoei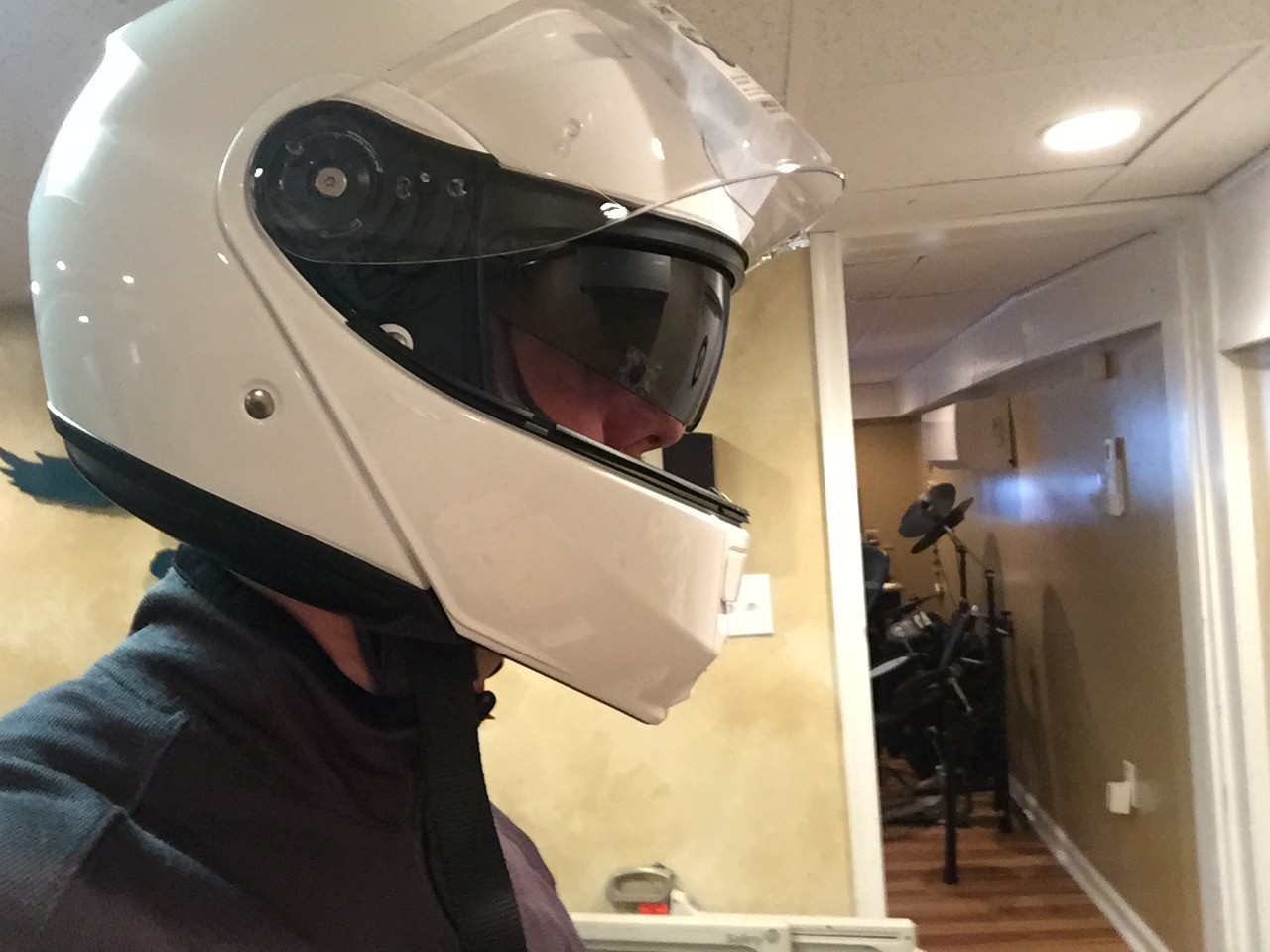 Side2Kabuto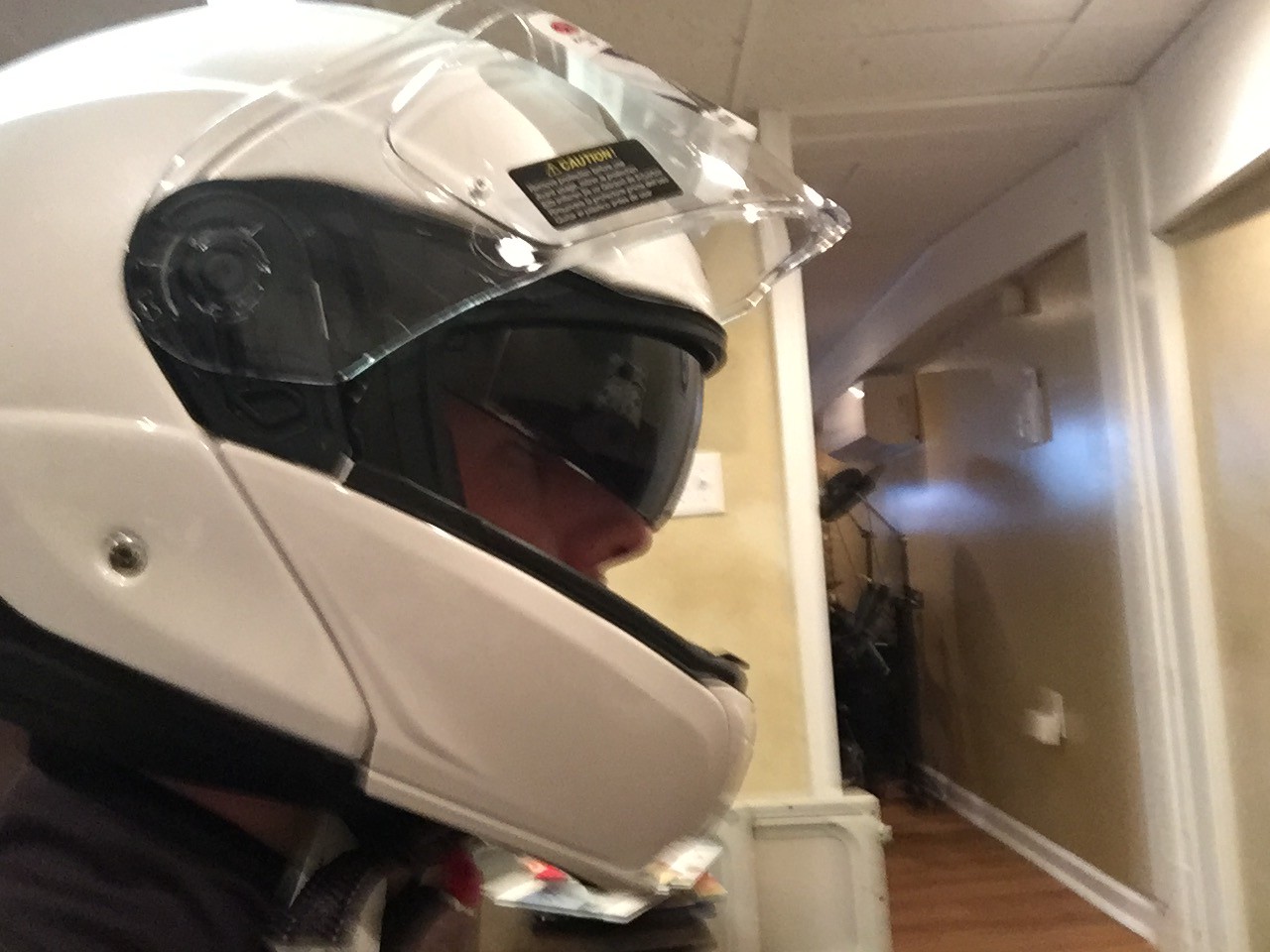 Side1Shoei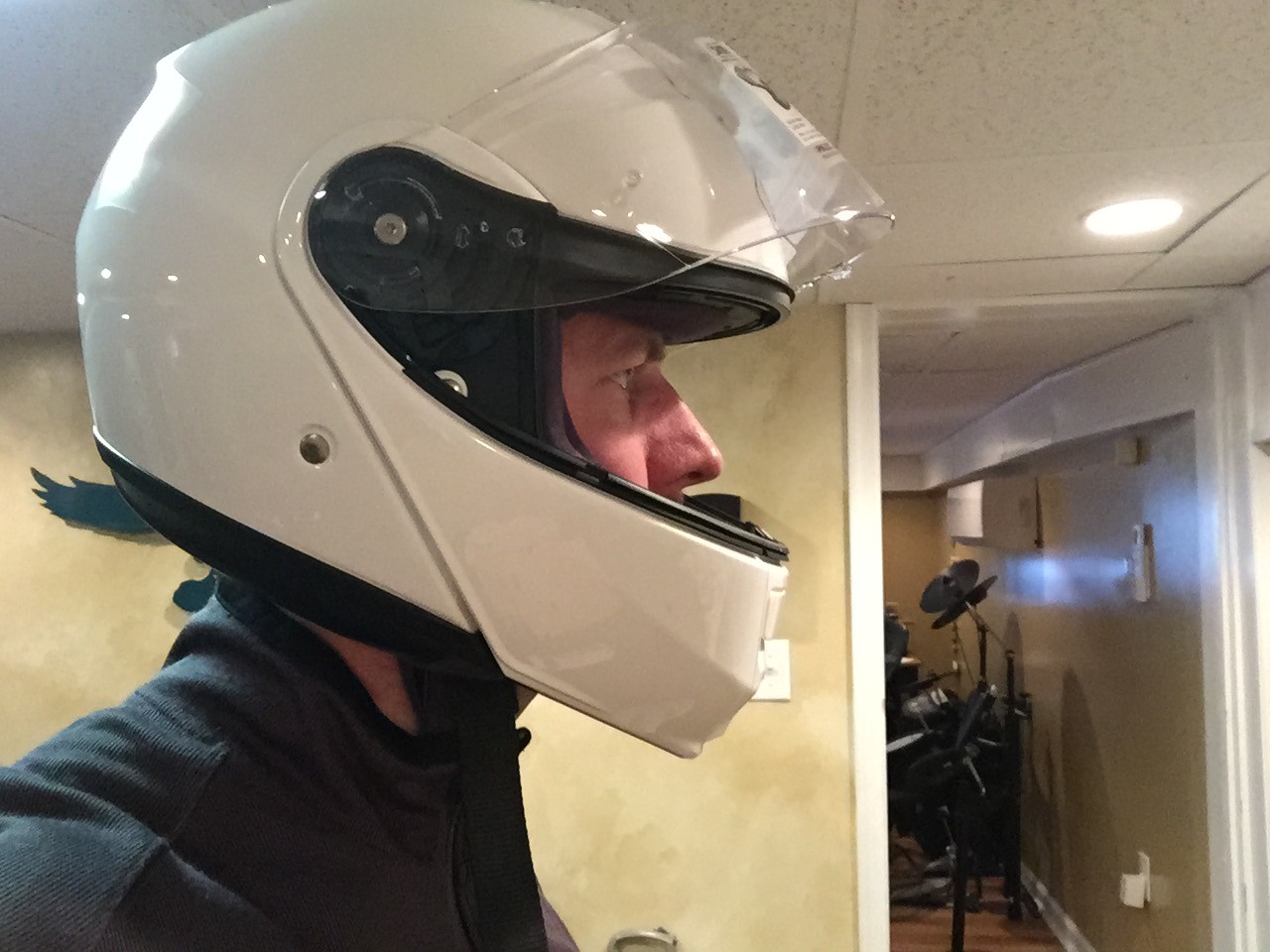 Side1Kabuto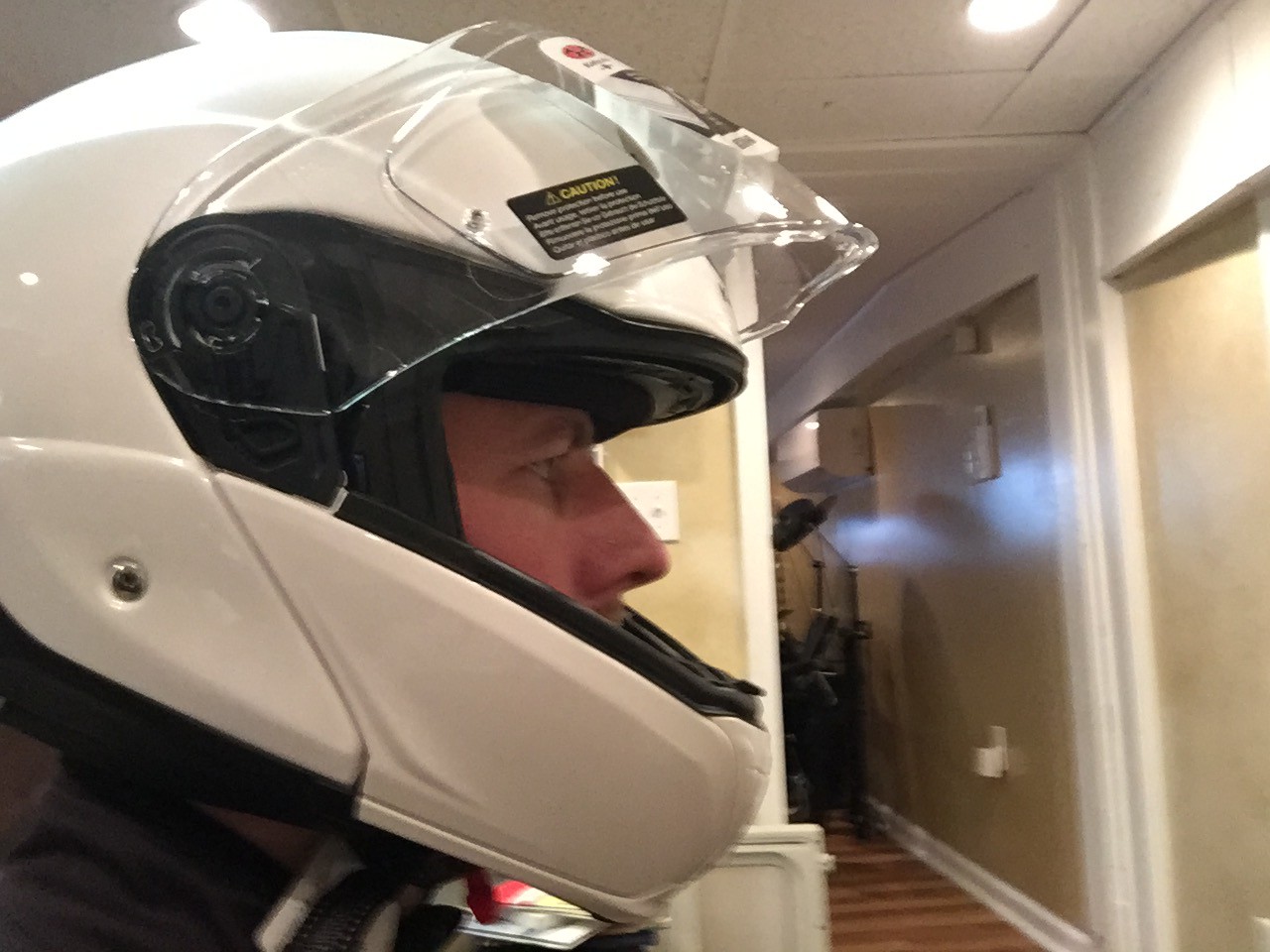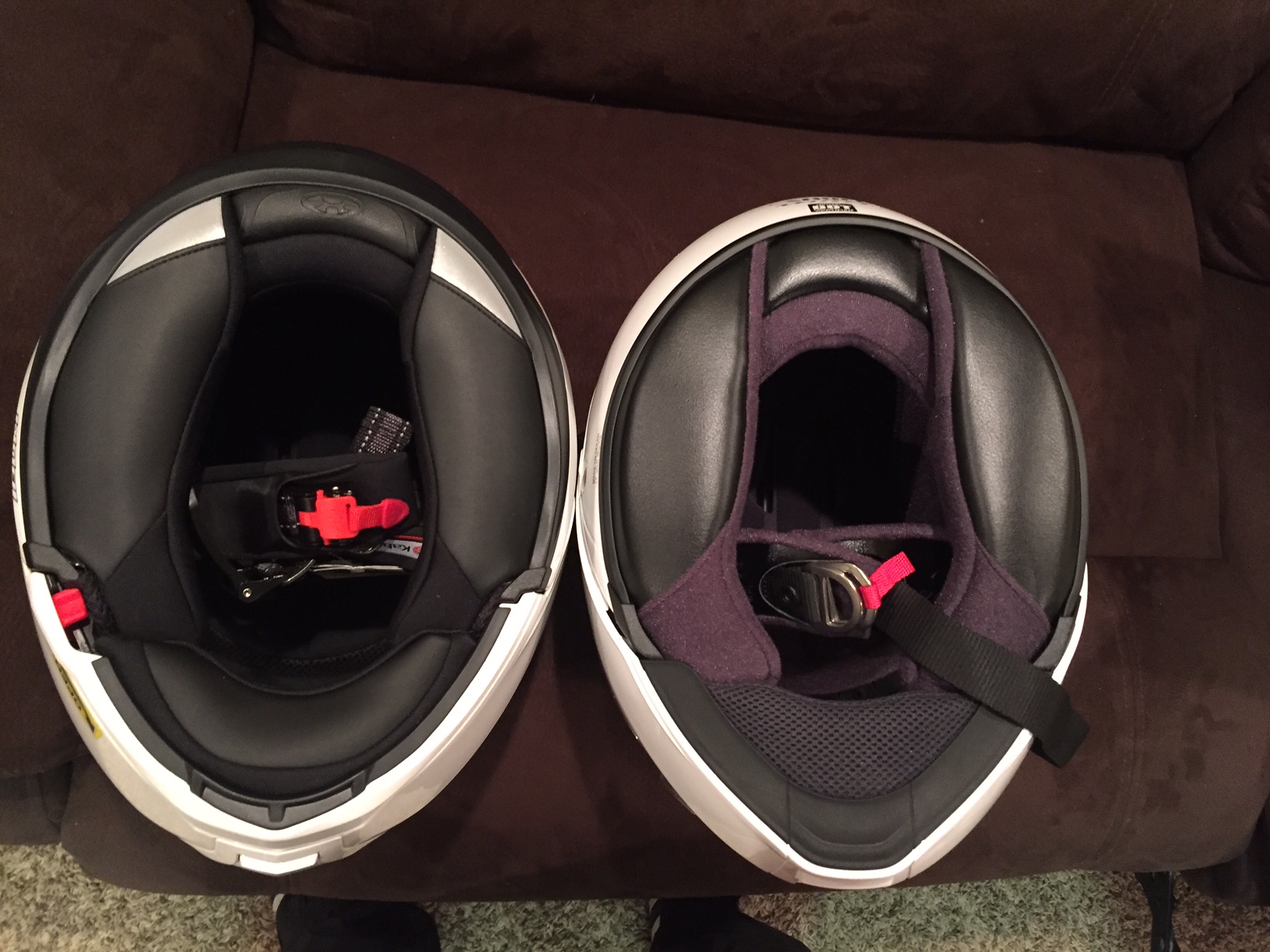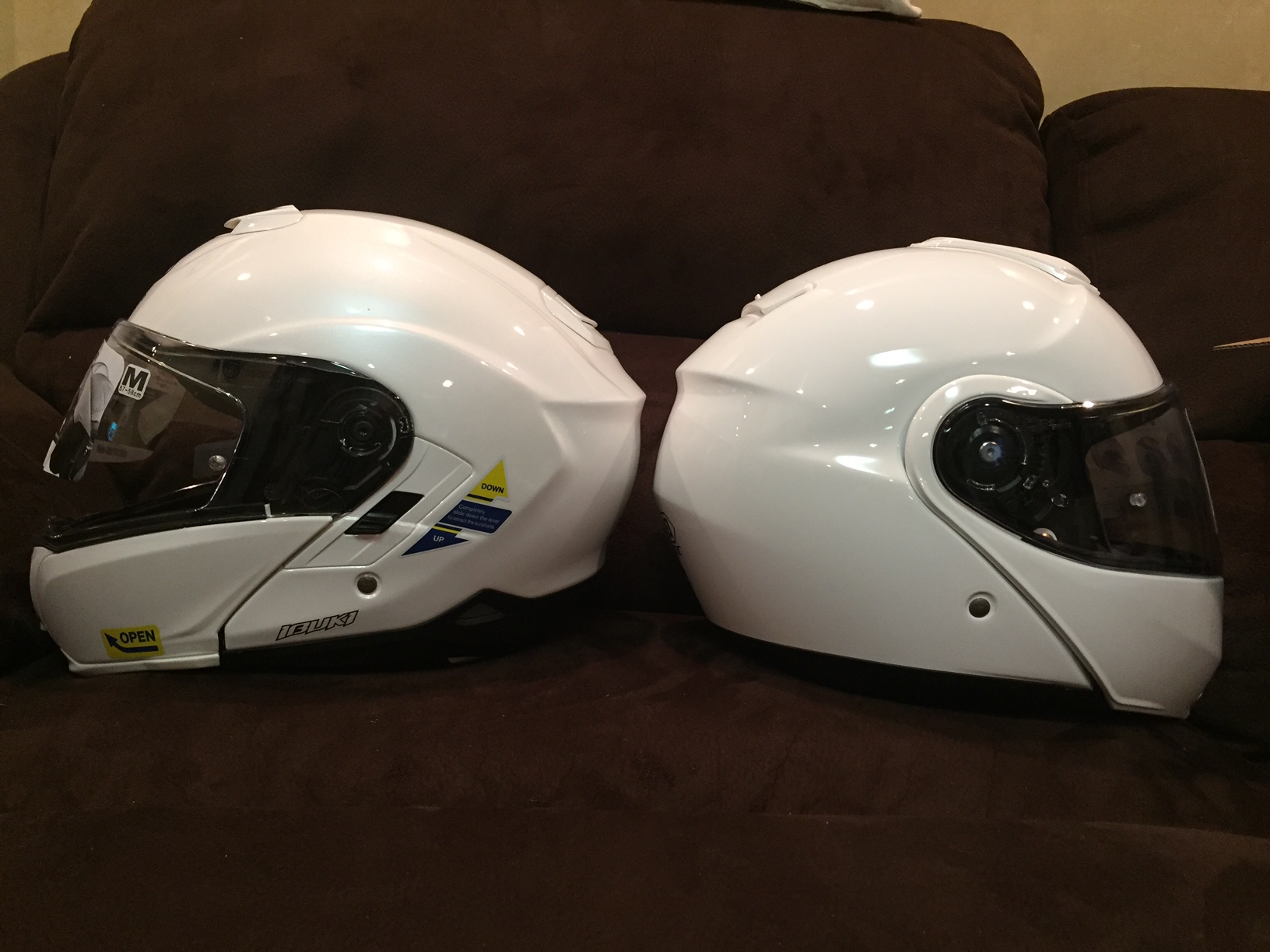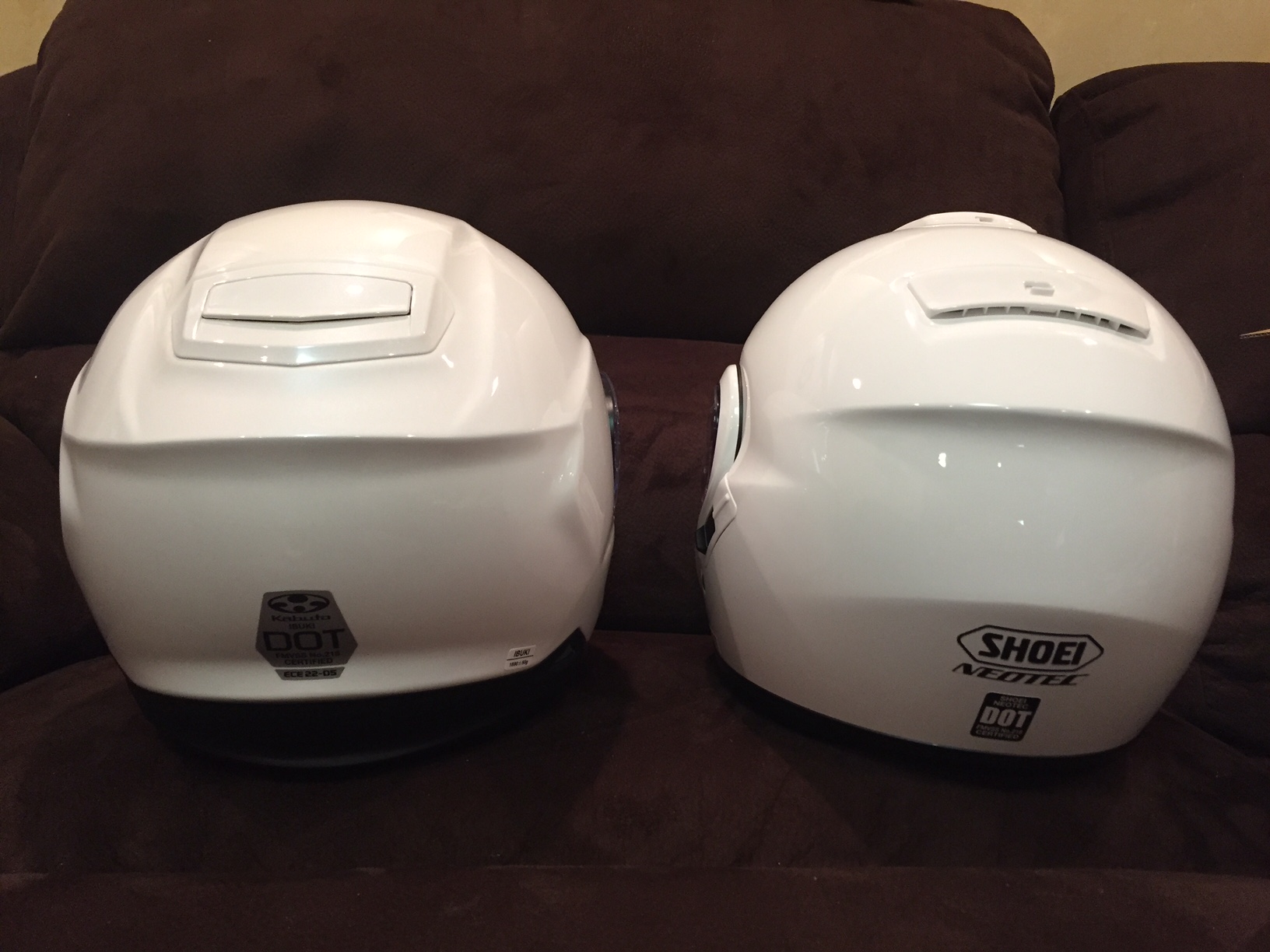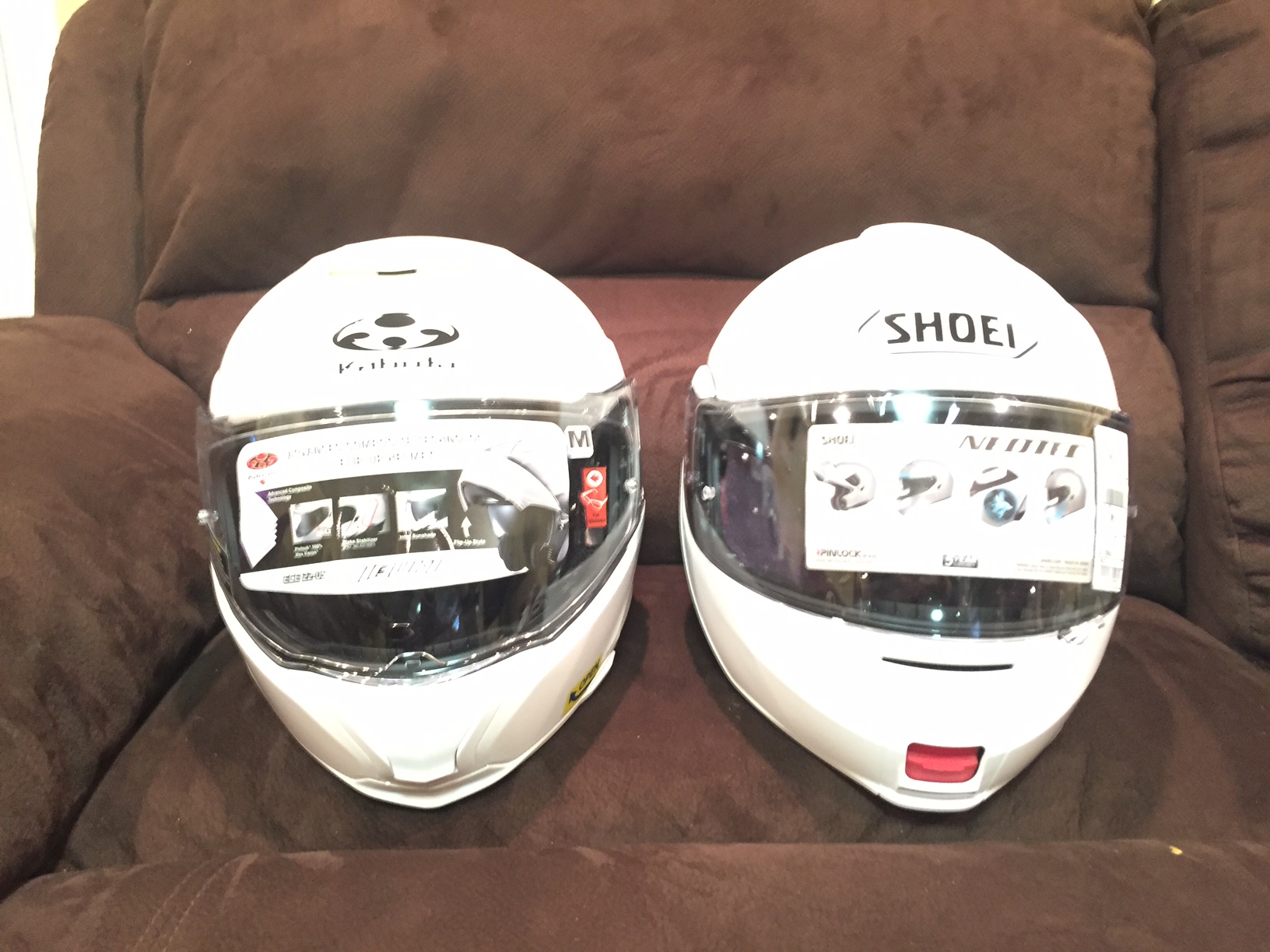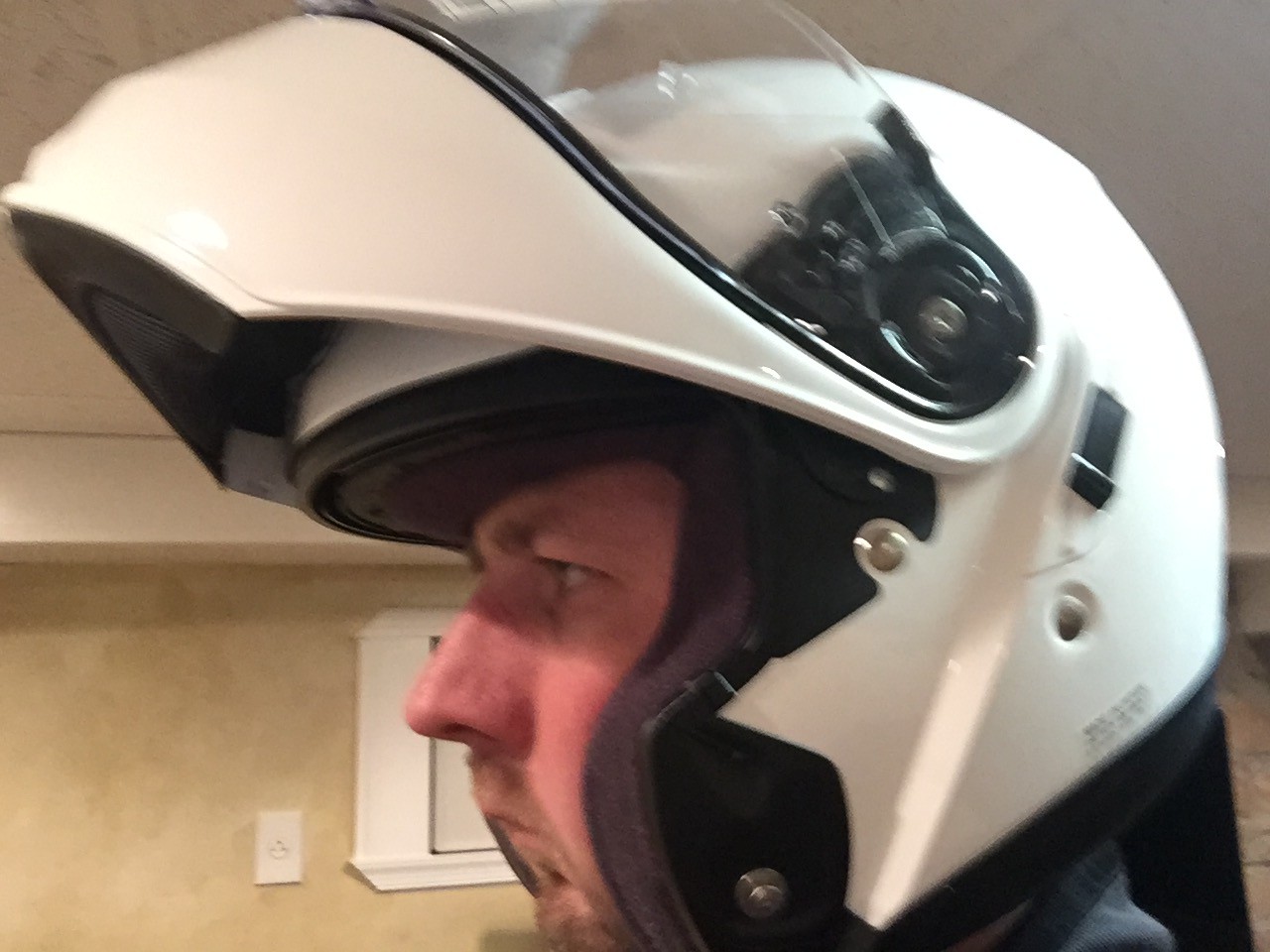 Front4Shoei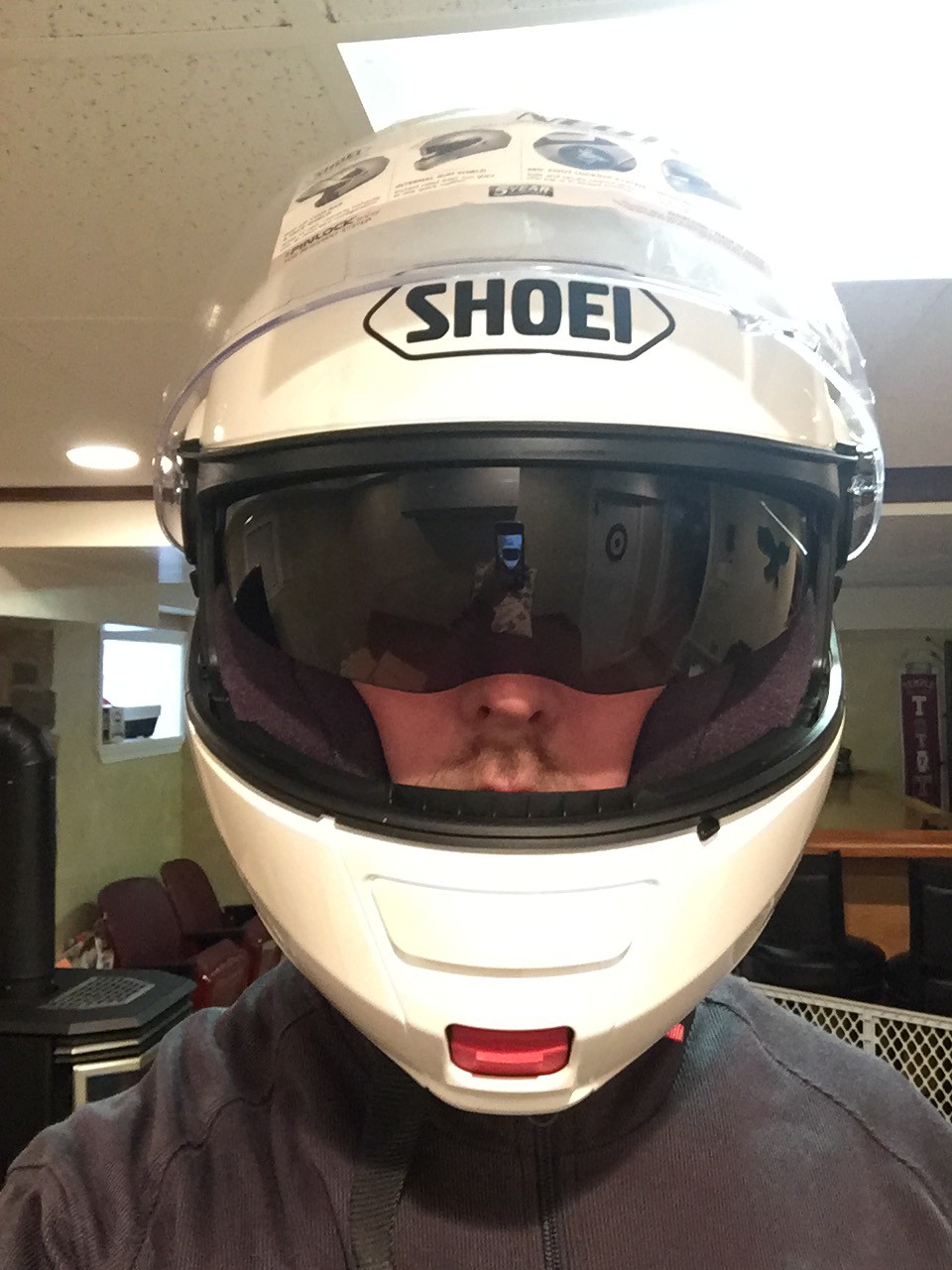 Front4Kabuto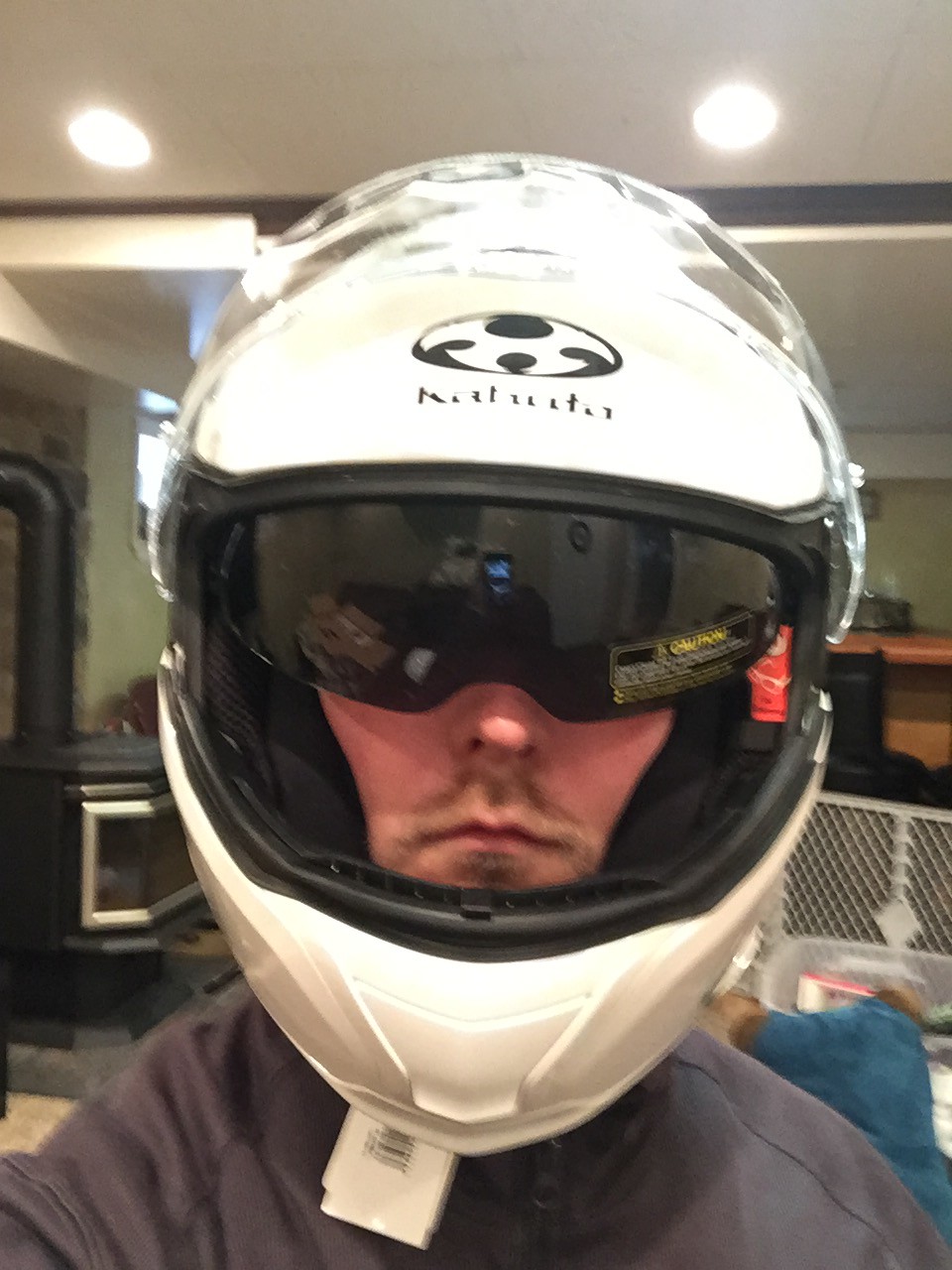 Front3Shoei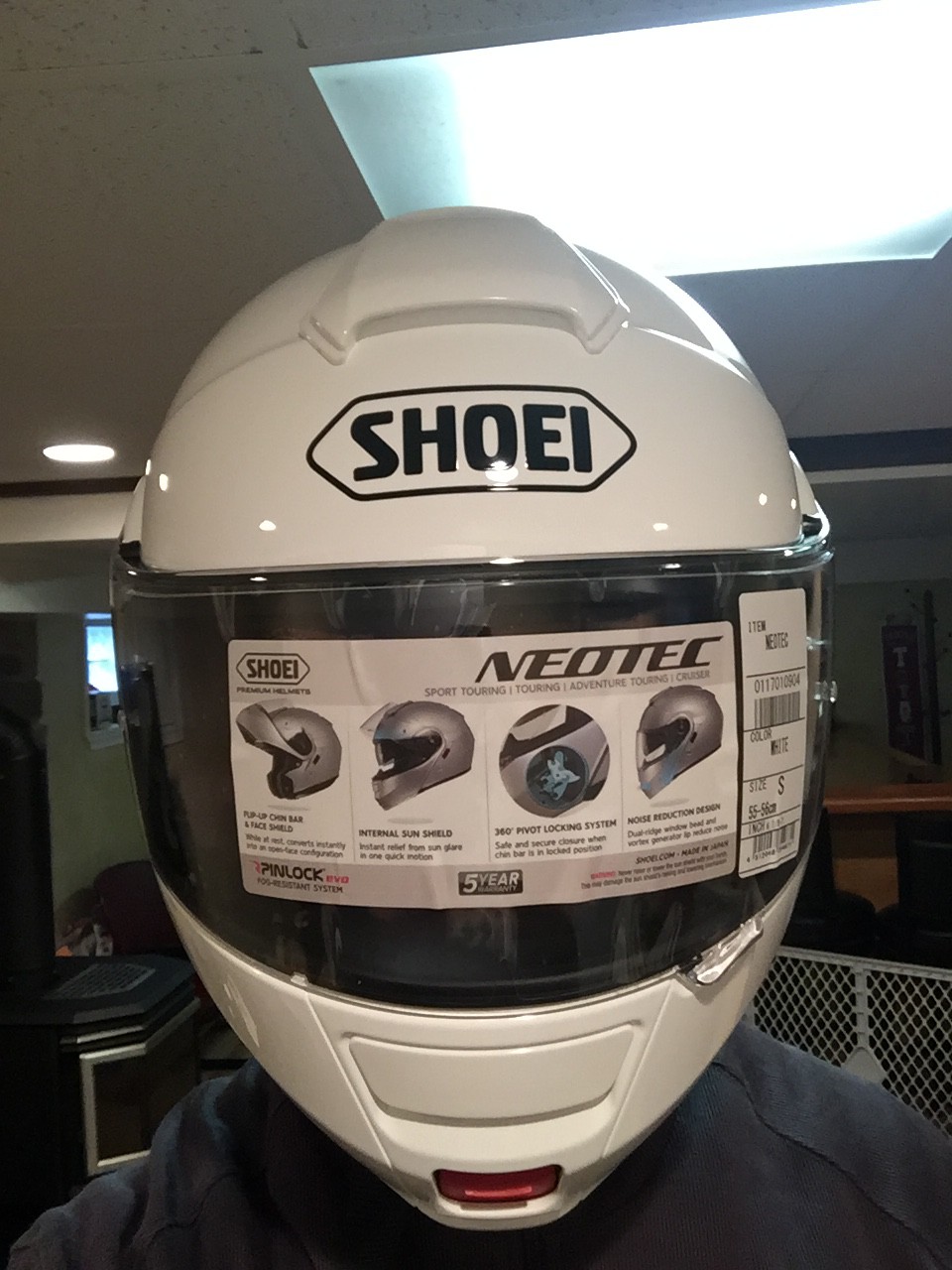 Front3Kabuto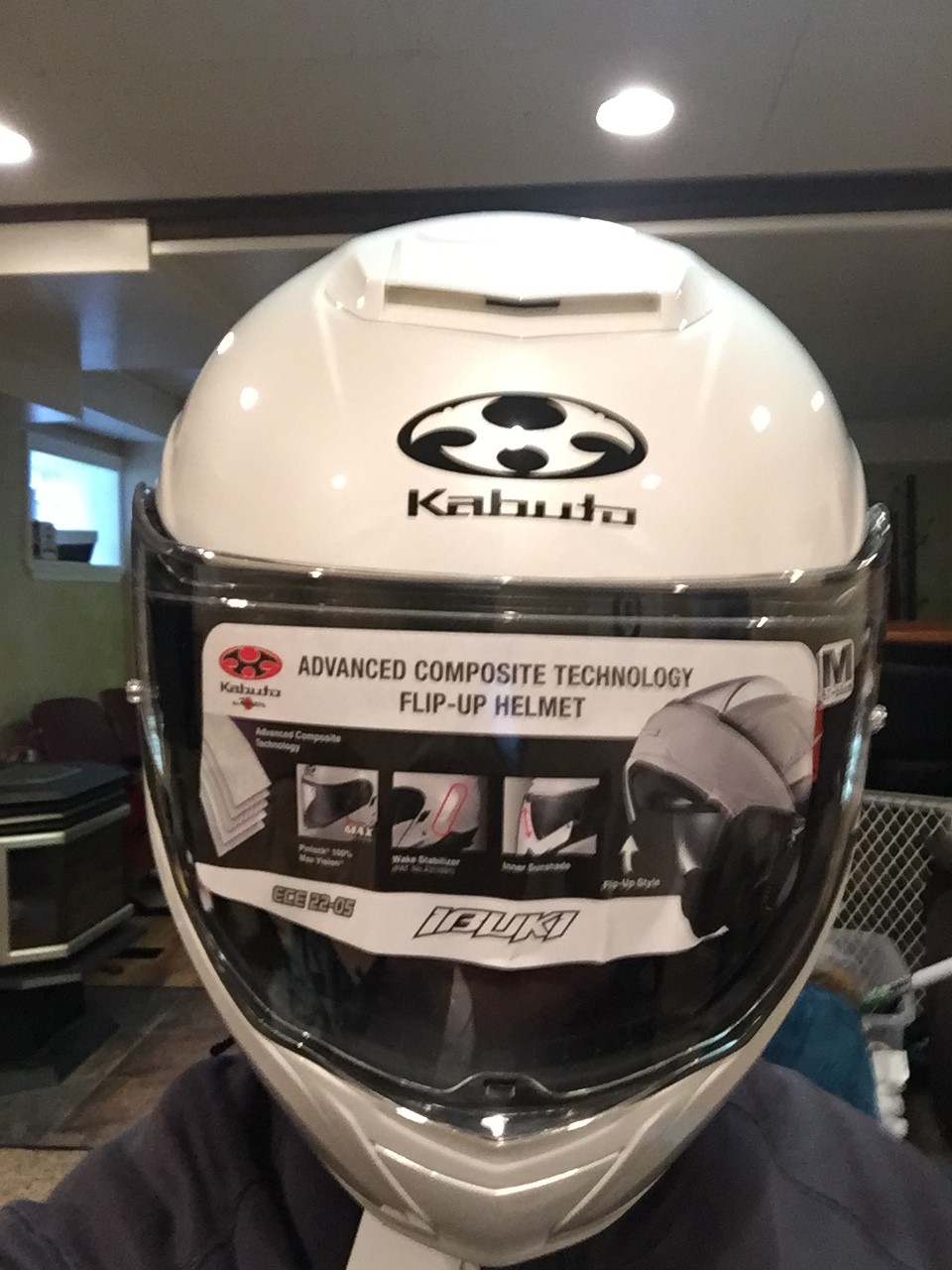 Front2Shoei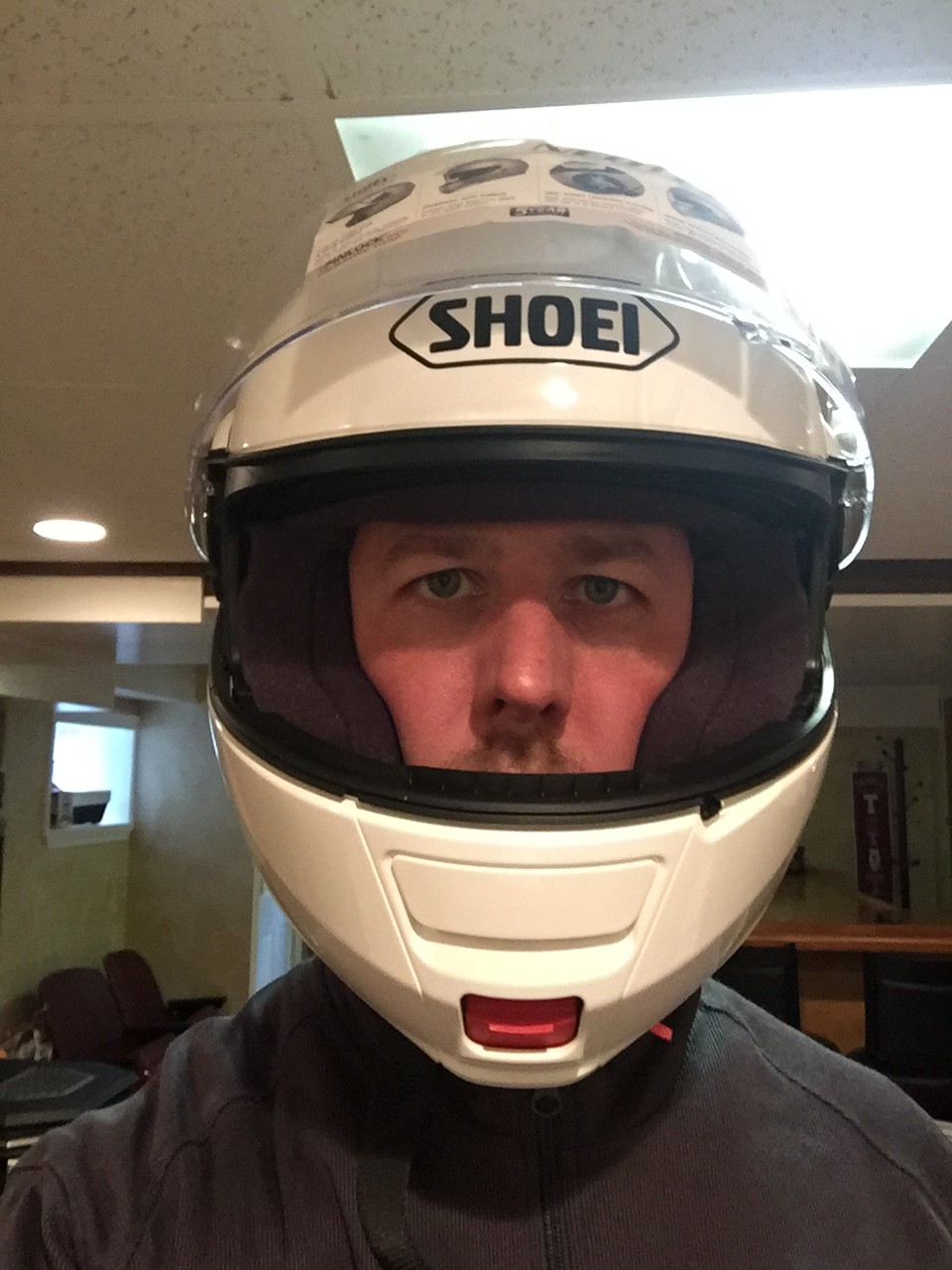 Front2Kabuto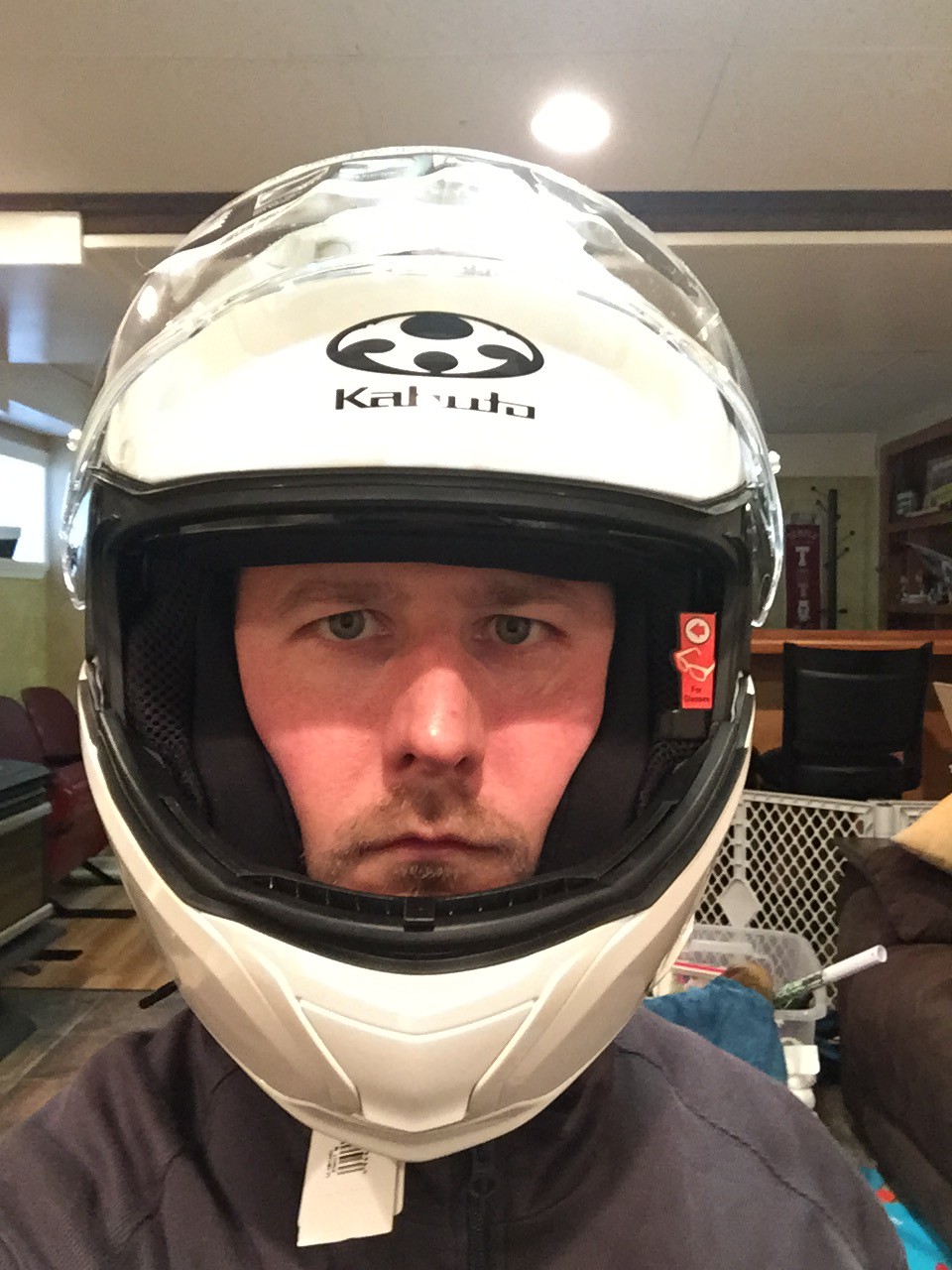 Front1Shoei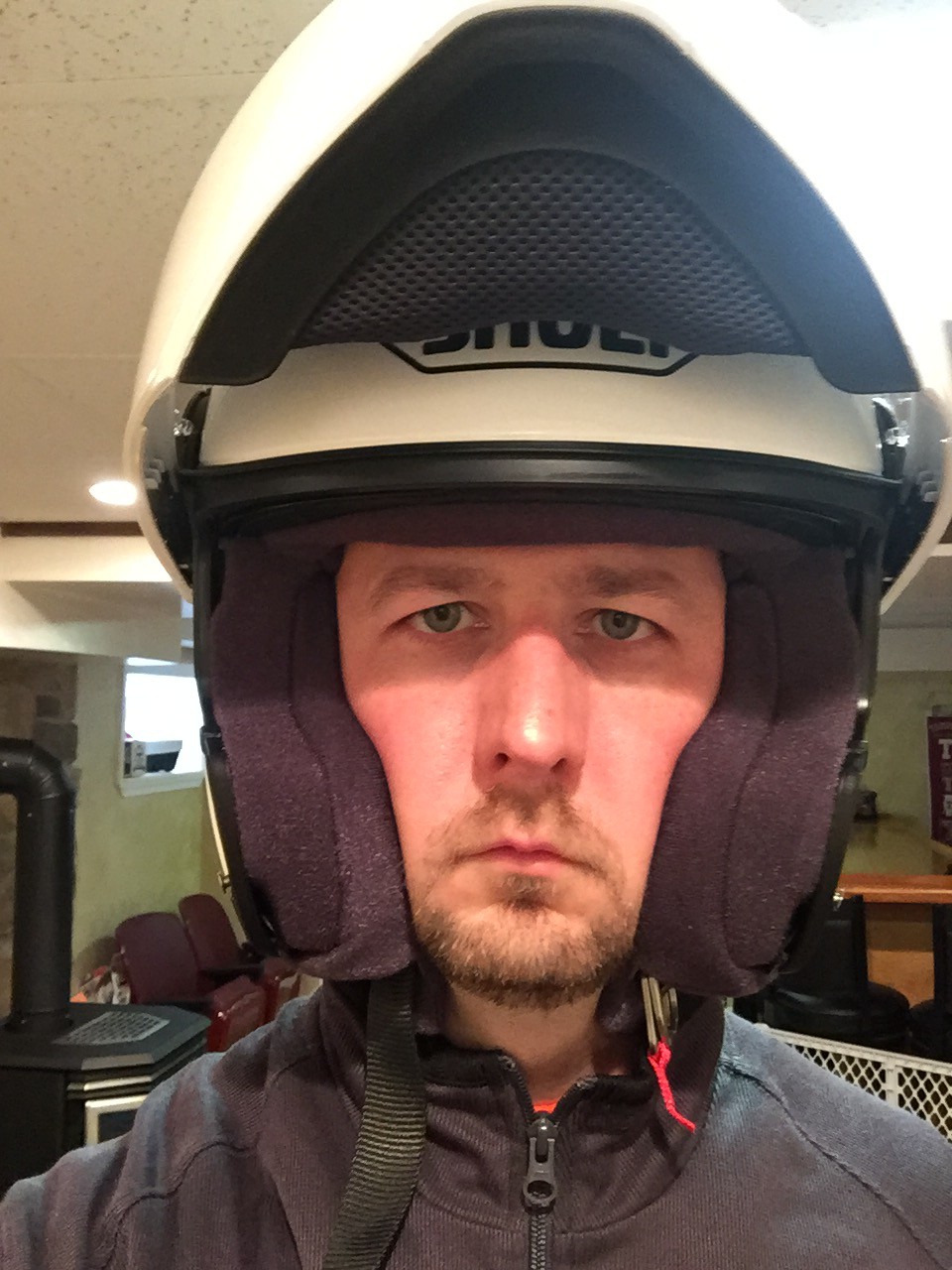 Front1Kabuto